Understanding Your Hospital Bill
The Community Hospital Business Office routinely files all necessary hospital claims to insurance companies for reimbursement.  The patient, however, is ultimately responsible for payment of the bill.  It is extremely important that Community Hospital be given all information regarding the patient's insurance as soon as possible so that the Business Office can verify that it is in effect and determine the nature of coverage.
If insurance coverage is insufficient, payment for services is due by one of the following means:
Deposit made before or upon admission
Payment made during hospital stay
Cash or other payment upon discharge
Payment and/or deposit may be made with cash or credit card such as American Express, Discover, Master Card or Visa.
Click Below to Apply for Care Credit Financing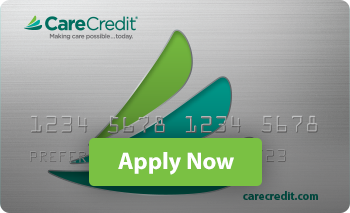 Inquiries regarding payment or deposit requirements for your services may be discussed with a Business Office Representative at 405-419-8444.
Medicare requires that your hospital admission and continued stay be justified for a medical necessity or Medicare will not pay for your care.  You have the right to appeal any written notice that states Medicare will no longer be responsible for your bill.  Please ask your nurse to have someone from Case Management contact you if you wish to appeal a Medicare denial decision.
Community Hospital is aware that hospital bills are sometimes difficult to understand because of the various requirements imposed on the hospital by health insurance carriers.  Your statement of account will include only those services rendered to you by Community Hospital.  The services of your doctor, surgeon, anesthesiologist, pathologist, radiologist, or any other consulting physician will be billed by their respective offices.  If you wish to have your statement of accounts clarified, you can call the Business Office at 405-419-8444.
Most insurance plans do not cover 100 percent of your hospital stay.  You must pay your portion of the bill after your insurance pays, within thirty days of discharge, whichever comes first.  If you are unable to pay the balance in full, you may make arrangements for installment payments by calling the Business Office.